Masterton Places
Fife
As well as the inherent character and personalities of the Masterton people, the places they inhabited will have influenced their lives - either to seed them with the ambition to improve their lot and move on, or to provide the sustaining economic environment that keeps them and their family close to their roots. This section of the website provides some of the cartographic or photographic evidence of some key locations in the Masterton story.
---
---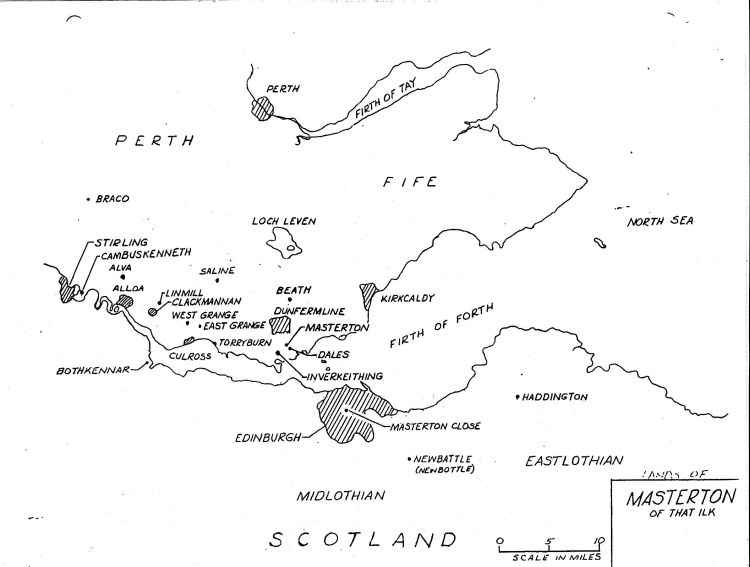 Map of Lands of Masterton prepared by David Masterton, Whippany, New Jersey
---
Headstones in Cemeteries are also "Masterton Places" being long-lived monuments to Mastertons interred around the world. These are listed separately in Headstones
.