Mastertons at War
Like any family living through periods when their countries went to war, a number of Mastertons fought in conflicts across the world. Some never returned. These pages are dedicated to those who fought and died fulfilling their duty to their country.
---
World War II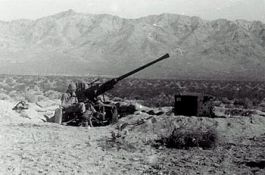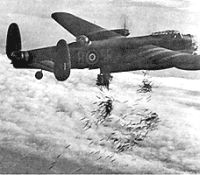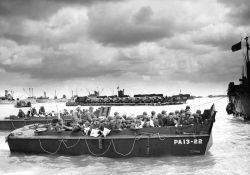 ---
The Roll of Honour
Seven Mastertons were killed and one Masterton-Smith (South African). All of the Mastertons were from the United Kingdom including one registered as civilian war dead who was a Masterton through marriage. Where there is a link it will take you to their family tree. Adelaide Wilson, killed by a V1 Flying Bomb, had been born Adelaide Masterton.
Masterton Beatrice Daisy. Civilian. Died 16.4.1941 at 46 Una Road, Parkeston, Tendring. Aged 36. Married to David William Masterton. Daughter of Arthur and Rosa Warner.

Married Dec 1930, Tendring District, Essex, England.

Masterton Alexander. Assistant Cook. Merchant Navy. S.S. "Laconia" (Liverpool). Died 12.9.1942. Aged 28. Tower Hill Memorial. Panel 63.

Note: brother of Colin Masterton, who died on S.S. "Mendoza".

Masterton Colin. Scullion. Merchant Navy. S.S. "Mendoza" (Glasgow). Died 1.11.1942. Aged 29. Tower Hill Memorial. Panel 70.

Note: brother of Alexander Masterton, who died on S.S. "Laconia".

Masterton George. 2762100 Private. 1st Battalion. The Black Watch (Royal Highland Regiment) and the Tyneside Scottish. b. Dunfermline. Died 11.8.1944, Western Europe. Aged 24. Ranville War Cemetery IX. F. 10.
Masterton John. 3719117 Private. King's Own Scottish Borderers. Attached to Argyll and Sutherland Highlanders. Died 14.4.1946. Aged 32. Dunfermline Cemetery Eastern Division Grave 6478.
Masterton John Hodge. 974468 Aircraftman 1st Class. Royal Air Force Volunteer Reserve. b. Alloa. Died 5.7.1941, H.M.T. "Anselm". Runnymede Memorial Panel 57.
Masterton-Smith H P, South African. 4568 Private. 1st Royal Natal Carbineers, S.A. Forces. Died 5.6.1942. Alamein Memorial Column 119.
Wilson, Adelaide Louisa. Civilian War Dead. Died 18.6.1944. Aged 71. Died at the Guards Chapel, Wellington Barracks.
Sources
1) Scottish National War Memorial, Edinburgh Castle. www.snwm.org
2) Commonwealth War Graves Commission. www.cwgc.org
---
Wounded
Masterton, J., A.-Sgt. WARRANT OFFICERS, N.C.O.s, AND MEN. WOUNDED. ARGYLL AND SUTHERLAND HIGHLANDERS.-...A-Sgt. J. Masterton,....Scotsman, Edinburgh, 14th February 1941
---
Prisoners of War
Masterton, Archibald Pte. A list of British prisoners of war received from Italian sources includes the names of Pte. Archibald Masterton, c/o Dolan, 171 Sandfaulds Street, Glasgow; and .....Scotsman, Edinburgh, 17th June, 1942
Masterton, James (Jock) Sgt. 2986215, 2nd Battalion Argyll & Sutherland Highlanders, Malaya. Wingate's Chindits. Rangoon Jail
---
Mentioned in Despatches
Masterton, John S/106175 Staff Serjeant, Royal Army Service Corps, Mention in Despatches, Italy, Announced in London Gazette: 11 January 1945.