Mastertons at War
Like any family living through periods when their countries went to war, a number of Mastertons fought in conflicts across the world. Some never returned. These pages are dedicated to those who fought and died fulfilling their duty to their country.
---
Napoleonic Wars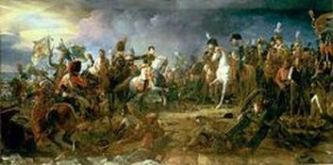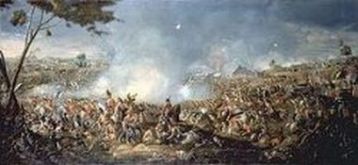 ---
Those who Served
Thomas Masterton was born in 1790 in Dunfermline, Fife, Scotland. He joined the Royal Horse Artillery and his army records1 show that he served at the Battle of Waterloo. He reached the rank of staff sergeant and was discharged from the army in 1836 on medical grounds (rheumatism and varicose veins) and retired to Yorkshire, the birthplace of his second wife Mary Mitchell. His discharge papers record his conduct as exemplary, as testified by seven officers, "fully corroborating his exemplary character".
James Masterton was born in 1790 in Falkirk, and served in the Scots Greys.
WATERLOO VETERANS.2 - Friday last was the anniversary of this great and glorious victory. The event reminds us that we have in our good town still alive four of those veterans who took part in that decisive battle. Their names are - Andrew Gilmour, East Port, formerly of the 42d Highlanders; Thos. Nichol, Old Post Office Close, formerly of the Scots Greys; James Masterton, Cow Wynd, also of the Scots Greys; and Andrew Whyte, East Port, formerly of the 51st Highlanders. In Stenhousemuir, we may also mention the name of George McKay, still a hale healthy veteran. - Falkirk Herald.
DEATH OF A WATERLOO VETERAN.3 - In the regiment of Scots Greys, which played so distinguished a part on the far-famed field of Waterloo, Falkirk was represented by no fewer than 13 horsemen, which were subsequently popularly known as the "Falkirk Dozen." Of these, for several years past, only two have been spared to tell the tale. One of them, however - viz., James Masterton, Cow Wynd - has now paid the debt of nature. Private Masterton, then only 19 years of age, joined the Scots Greys in Glasgow in 1810, and followed the fortunes of that gallant regiment till their grand exploits at Waterloo, when their fame became emblazoned in the pages of history.
Masterton had several horses shot under him at Waterloo, one of which dragged him to the ground, and he received a thrust from a Frenchman's sabre when on the ground. He was afterwards carried off the field among the wounded, and remained at Rouen for about six weeks. At the close of the campaign he got his discharge, but was not pensioned. For his valiant services, Private Masterton received the Waterloo medal. He came home to his native town, where his society up to his last years was much sought after and enjoyed. - Falkirk Herald.
Sources
1) Thomas Masterton Army Discharge Records, National Archives
2) Falkirk Herald, Thursday 24th June 1858 reprinted in Glasgow Herald, Friday 25th June 1858
3) Glasgow Herald, Tuesday 28th May 1861