James Masterton (1918-1961)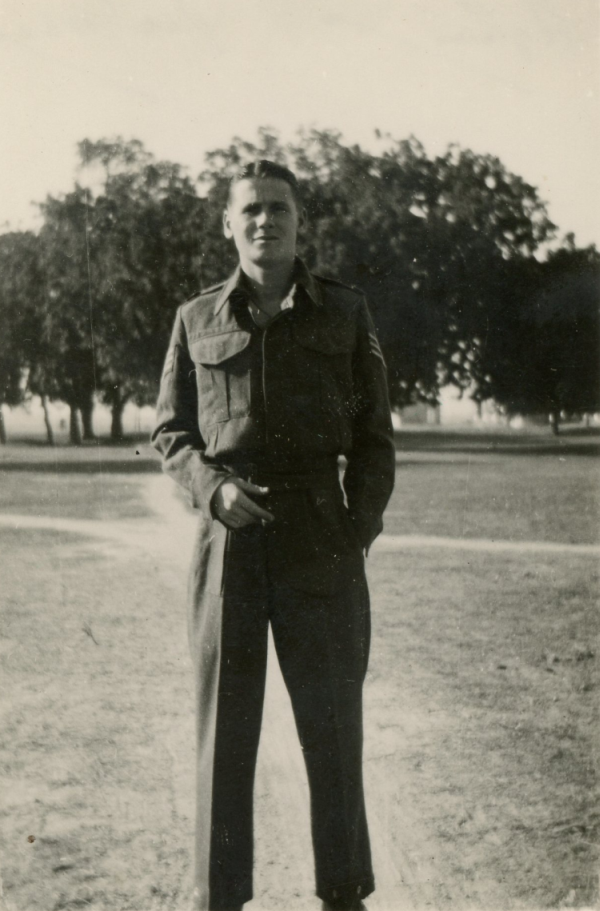 Image courtesy of Pamela Ann Haddon
Sergeant, Chindit and Prisoner of War, Burma
James Masterton, born in Lesmahagow and brought up in Doune, Perthshire, was a costing clerk with the bus company W Alexander & Sons before joining the British Army in 1939 to serve in World War II. He was posted to Malaya, escaped from the Japanese, joined Orde Wingate as one of "Wingate's Chindits" and was taken prisoner in 1943. He survived the incarceration in Rangoon Jail. After the war he returned to Scotland, married Margaret Neill, but died at the age of only 43 in 1961. The information on this page is taken, with the permission of Steve Fogden, from the excellent website "Chindit Chasing, Operation Longcloth 1943."
Genealogy
James Masterton was the son of John Nimmo Masterton and Phebe Napier Mundell. This places him as part of the large group of Mastertons from the Biggar area of Scotland. A fuller genealogy of the extended family of James Masterton can be found at this link.
---
Chindit Chasing, Operation Longcloth 1943
Sergeant James 'Jock' Masterton.

2986215 Sergeant James Masterton MM was serving with A company 2nd battalion Argyll and Sutherland Highlanders in Malaya just before the fall of Singapore in 1942.

Brought up in the village of Doune near Stirling, James worked as a costing clerk with W. Alexander and Sons, before joining the Army in 1939.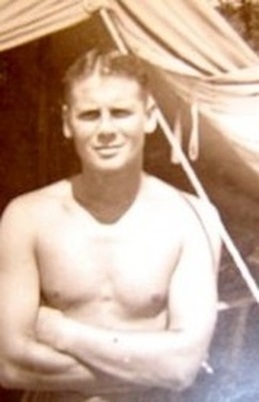 As it became clear to James that the Japanese were closing in on Singapore and that being taken prisoner was inevitable, he and 13 other men decided to make a run for freedom. They stole an old Chinese 'junk' and set sail for Sumatra with the intentions of making for Allied held territory, this was to become a well-used pathway for soldiers attempting to escape impending imprisonment by the all-conquering Japanese Army. Very few succeeded.

It is not clear how far James and the other men managed to travel under their own steam back then, but they were eventually rescued by an Allied Naval Destroyer in the Indian Ocean. They were transported to the port of Colombo, Ceylon.

Having been extremely fortunate to survive the dramas of his escape from Singapore, James spent some time in hospital in Ceylon recovering from his ordeal. He then was transferred to the Seaforth Highlanders and took up a staff posting in India. It must have been from here that he decided to join the new Chindit force, which were training in the Central Provinces of India. He was posted into Wingate's Head Quarters Brigade and became the cipher sergeant for Lieutenant 'Willie' Wilding.
Not much is known about Masterton and his actual time on operation Longcloth apart from what is written about Wingate's own time in 1943. James was last seen as a free man on 30th April that year, as HQ Brigade split up into 5 dispersal groups on the eastern banks of the Irrawaddy River. He was taken prisoner on the 11th May, after nearly two weeks spent trying to cross that great watery obstacle. He would have been in poor physical condition by this time as food and decent drinking water were very hard to come by.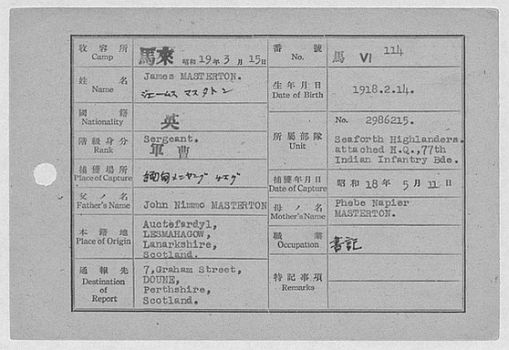 So having made one miraculous escape from the Japanese the year before, James could not repeat the trick a second time and now found himself a POW after all. He was to spend the next two years in Rangoon Jail with the POW number of 114. After a spell in solitary confinement he moved into Block 6 in the jail, which was full of other Longcloth prisoners. He went to work in the makeshift hospital in the jail and under the medical officers his sterling efforts helped keep many very ill Chindits going through those terrible times.

It is rumoured that James Masterton was also one of the top men in Rangoon for laying his hands on the contraband goods that were used to help supplement the poor diet of plain polished rice. He would beg or even steal these items while out in the city on working parties, right under the noses of the Japanese guards and if caught would pay a heavy price in the shape of a severe beating.

Masterton was one of the so-called 'fit' men who were chosen to march out of the jail in late April 1945. This group have become known by researchers as the Pegu marchers. After liberation in early May, Masterton was one of four men chosen to take part in a radio interview set up by the Red Cross in Rangoon. Here is a section of the transmission involving his views on food in the jail:

When asked about the type and quantity of food, his answer was:

"Well, it was worst when we first went in, in solitary confinement for six or seven weeks, while we were being questioned. At that stage we only got three meals a day. And they were like this. In the morning a cupful of rice and half a cupful of a kind of porridge, made out of rice husks". (This was called 'nuka' within the jail, it was a foul tasting paste, but provided the POW's with a vital intake of vitamin B, which helped stave off beri beri).

He went on: "In the middle of the day another cupful of rice and what you might call soup". (This was pumpkin, marrow and any green leaves available around the jail, boiled and served as a liquid). James continues: "Then in the evening we got another cupful of rice and sometimes a bit of meat, about an inch square. That happened once or twice a week-if we were lucky".

He hints at the black market trade in Rangoon and perhaps his involvement within it with his last quote on the subject of food. When asked if the food was better in solitary or when he lived in Block 6, he answered: "Well I suppose the food was much the same, but at least we were able to share it (in Block 6) and a few extras did come in".

On return to the United Kingdom James spent a period of time in a military hospital, where he was treated for all the medical complaints accrued from two years in Rangoon, these included malaria and jungle sores.
Chindit Chasing, Operation Longcloth
http://www.chinditslongcloth1943.com/masterton.html
Accessed 22nd July 2012

---
Local Newspaper Clippings