William John Masterton (1893-1973)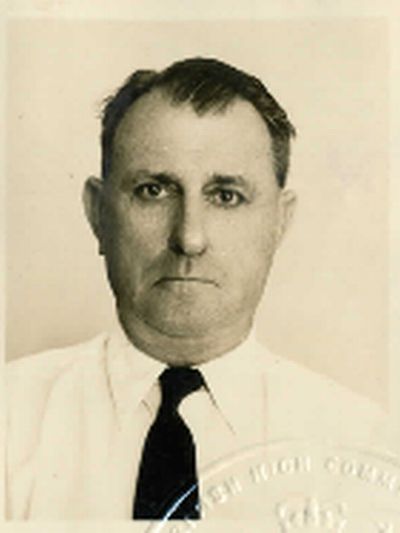 Emigrant to Jamaica
William Masterton was Chief Mechanic of the Royal Air Force during the First World War. He emigrated from Brixton to Jamaica in 1919 and established a thriving engineering business in the port of Kingston, including a renowned restaurant as a sideline. He was a founder member of the Jamaica Aviation Club in 1936. His descendants are still in Jamaica.
Genealogy
William Masterton was the eldest son of John N Masterton, carriage maker from Scotland, who later moved to London, and Mary Murray. William is a member of the large family of Mastertons that can be traced back to Archibald Masterton, miller in Abercorn. Fuller details of the extended family of William John Masterton are given in the following link:
---
MR. WM. MASTERTON.
ON STAFF OF MOTOR CAR AND SUPPLIES, LTD.
Among recent arrivals in the island per S.S. Patuca is Mr. William Masterton, who has come to take up a position on the engineering staff of Messrs. Motor Car and Supplies Ltd. Mr. Masterton, before the war, had obtained valuable experience in several of the leading firms of engineers in the United Kingdom, having served with the Motor Department of the Thames Iron Works, the Coventry Works of Messrs. Rover Co., Ltd., and Humber London Repair Department. For the duration of the war he has rendered service in the Royal Air Force, having attained the position of chief mechanic in charge of flight.
Mr. Masterton has taken up his new position under the recommendation of Brigadier General Conway Jenkins, C.B.E., Managing Director of the British Motor Trading Corporation, Limited.
The Motor Car and Supplies Ltd. are to be congratulated on having secured the services of so efficient a mechanic; and he will be a real acquisition to the motor world of Jamaica.
Jamaica Gleaner
9th August, 1919

---
The History of Restaurants in Jamaica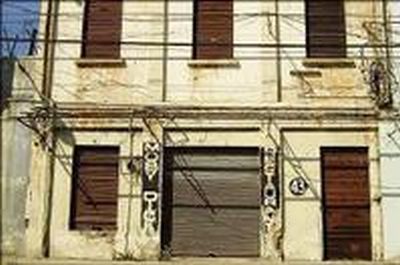 Moby Dick.
Original building at 43 Port Royal Street, Kingston.
Named after a whale, which is also the title of the book, Moby Dick Restaurant is probably one of the longest-serving diners in Kingston. Presently owned by the McBean family, Moby Dick was started by Bill Masterton in the early 1900. Mr. Masterton, owned a bolts, nuts and welding establishment, Masterton Limited, on Hanover Street in Kingston. William Masterton says that his grandfather, Bill Masterton, a Scottish-descendant originally from London, came to Jamaica after World War I about 1919. Shortly after, the elder Masterton bought out his workplace, and renamed it Masterton Limited. Mr. Masterton's ownership of entities didn't end there. Mr. Masterton then started Moby Dick, as a rest stop for his staff after a hard day at work. "He probably, too, wanted somewhere to eat, and since he was a marine engineer and boats came right into Kingston at the port and there was a shortage of places to stop for food, he decided to intertwine both, so it was a natural progression," Mr. Masterton said.
Bill Masterton died in 1973 and it's not clear as to how ownership of Moby Dick was changed. Nelso Lowe was also owner of the restaurant. However, when Ms. Lowe died in a car accident in St. Thomas Clinton McBean and Morlyn Mangaroo-McBean bought the restaurant in 1985. "All sailors came, ate and drank. It was, a place for all of them in the '50s and it has gained prominence since then," Mr. McBean said. He has been going to Moby Dick before his family got ownership.
The biggest change to Moby Dick by the McBean family has been its location. It is not a big move, as the original Moby Dick is right next door - 43 Port Royal Street - and now the entrance is at 3-5 Orange Street. Other changes have been to the menu, as the restaurant's curry is world-famous coming from from a mostly seafood and pork stop. "My husband said I had to sell pork, because it was a pork place, but being a Muslim I said no it's forbidden in Islam." After 18 months of renting the restaurant the McBeans decided to personally operate the restaurant. However, the decision to sell pork still posed a problem. Then I said "With Allah's (God's) guidance I told him let us change the menu and try curry goat and roti, and the rest is history," Mrs. McBean said. The McBeans are training their daughters, Cherrida and Calema, to take over the business.
Jamaica Gleaner
Shelly-Ann Thompson, Freelance Writer
15th November, 2005