John Masterton (fl before 1445)
Benefactor of Cambuskenneth Abbey
Dominus John de Masterton is referred to in a Charter of 1445 as having provided a garden, with Dominus William of Melrose, from which revenues were to accrue to Cambuskenneth Abbey. The charter is signed by W. Maistertoun.
---
Johannes de Maistertoun Camb. Reg. no. 214 - Charter dated 1445.
1445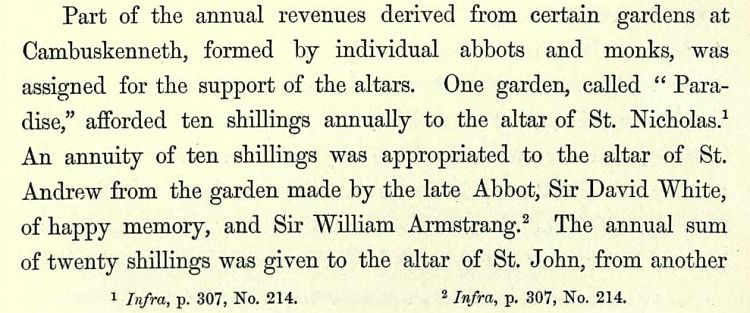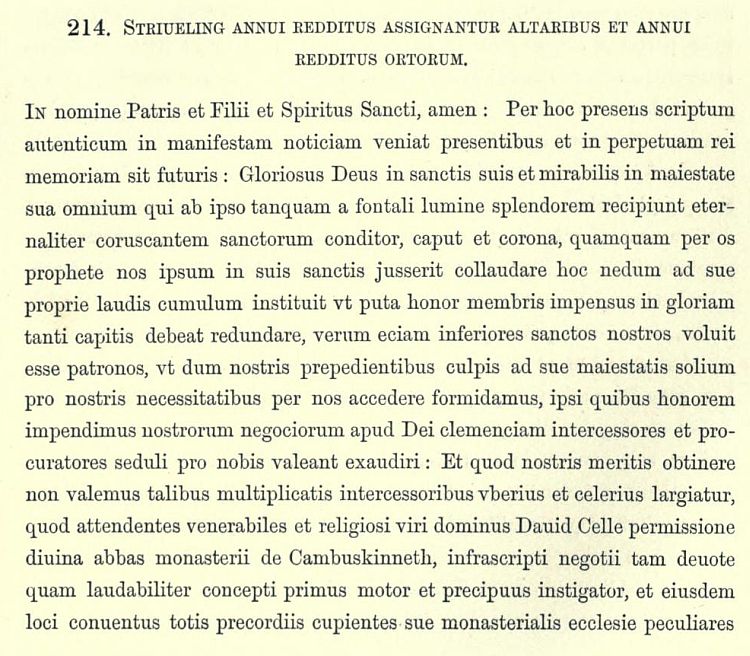 Text redacted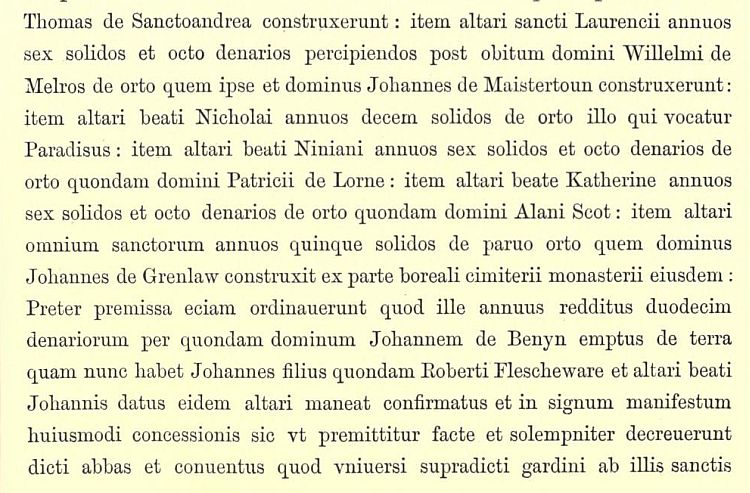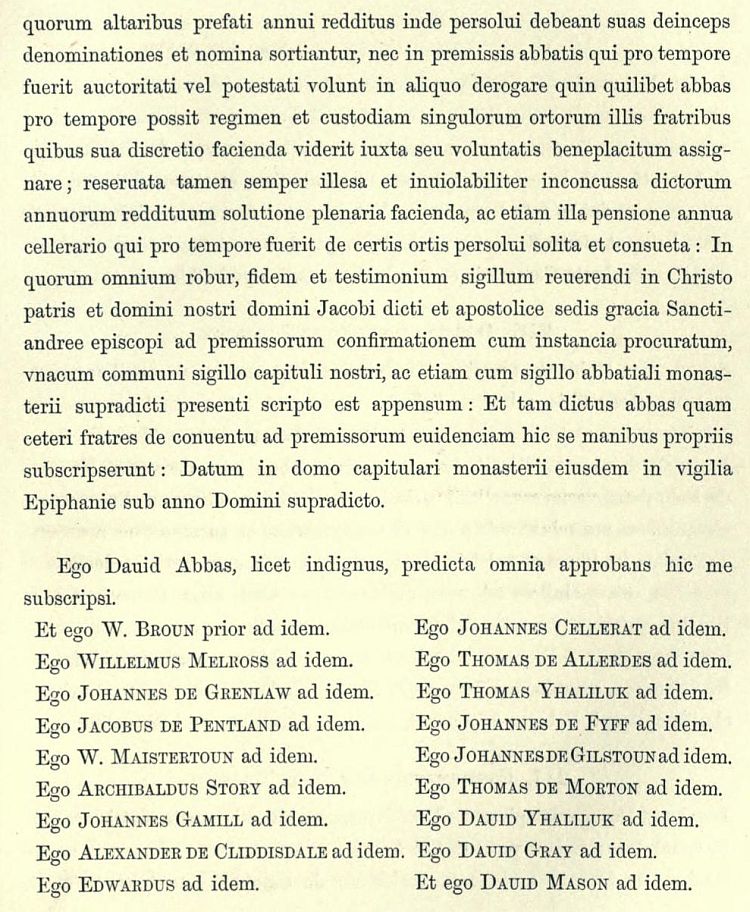 reproduced from Registrum Monasterii de Cambuskenneth, pages xxiv, xxv, 307, 310, 311. Grampian Club, Edinburgh, 1872.