Danny Masterton (1954-2020)
Scottish Professional Footballer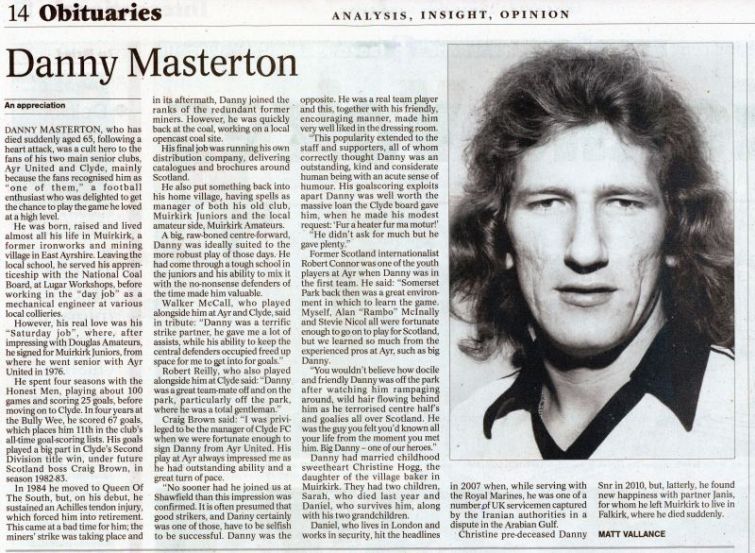 An Appreciation of Danny Masterton by Matt Vallance: The Herald, 7th March 2020
Danny Masterton, professional footballer, was born in Kilwinning, Ayrshire and had a successful career with two senior Scottish football clubs, Ayr United and Clyde F.C. between 1976 and 1984. Then, in his first game for his third senior club, Queen of the South, he suffered an Achilles tendon injury and that was the end of his professional career. He died suddenly in January 2020.
Genealogy
Danny Masterton was the eldest of two children born to Daniel Thorburn Masterton and Elizabeth Clark Good. Danny Masterton therefore belongs to the group of Mastertons that flourished in the Ayrshire area. He married Christine Eliza Hogg in 1974 in Muirkirk, Ayrshire. Fuller details of his extended family can be found at this link.
---
Ayr Advertiser
Former Ayr striker Danny Masterton passes away
AYR UNITED fans were saddened to hear of the death of former striker Danny Masterton at the age of 65 earlier this week, Calum Campbell writes.
Danny is probably best known for his professional football career with Ayr United and subsequently with Clyde F.C., along with his playing and managerial time with his home club Muirkirk Juniors. He signed for Ayr from Muirkirk Juniors in 1976 and was a first choice in the United line-up during their three seasons in the Premier League forming a formidable strike partnership with Walker McCall.
Danny was an easily recognisable figure with his upright pose and long dishevelled hair dancing around him as he ran directly into the action. His on-field persona was combative and brave, being described by one fan as 'willing to put his leg, head or any body part into dangerous situations just to win the ball'. He will long be remembered by the Somerset Park faithful for his two goals which featured in a 3-1 victory against Kilmarnock in the New Year's Day derby in 1977. In total he made 81 appearances with the Honest Men, scoring a total of 21 goals.
Danny left Ayr for Clyde F.C. in 1980 where he had his most prolific period as a goal scorer, amassing 67 goals and becoming top scorer in his first three of four seasons at Shawfield. Many have often noted the difference between players' on-field and off-field characters with Clyde FC remembering him as 'an absolute gentleman, modest and quiet'.
Ayr Advertiser
9 Jan 2020
---
Cumnock Chronicle
Tributes are paid to Muirkirk football legend Danny Masterton
IT IS a reasonable argument that Glenbuck and Muirkirk have, between them, produced more outstanding locals, in different disciplines, than the rest of the district put together. Danny Masterton, who has died following a heart attack, aged just 65, might not have the lustre of the likes of Wullie Shankly, Sandy Brown or the other Cherrypicker legends, but, his deeds on the football field demand respect. Throughout his career, as a promising boy with Douglas Amateurs, then Muirkirk Juniors, or as a fearsome goal-scoring centre forward with Ayr United and Clyde, Danny was a parttimer.
He left Muirkirk JS School, undertook his apprenticeship at Lugar Works then, Monday to Friday, he worked down the pits, keeping the equipment running, before coming up the pit, washing and changing, then rushing off to Somerset Park or Shawfield twice a week to train for his Saturday job. Then, of a weekend, he lifted the spirits of the fans with his wholehearted play, his goals and his assists. He enjoyed his football and life, and his team mates appreciated him.
Robert Reilly added: "Danny was a great team mate off and on the park, particularly off the park, where he was a total gentleman." Former Scotland boss Craig Brown recruited him to Clyde from Ayr United, and was rewarded with a good few goals as Danny spearheaded the Bully Wee's Second Division championship win in season 1982-83. He said: "His play at Ayr always impressed me as he had outstanding ability and a great turn of pace." Both at Ayr and at Clyde, Danny formed a very effective double striker combination with Walker McCall, who said: "He scored a lot of goals himself, but his ability to take centre halves out of the game and create space for me allowed me to score a good few of my goals."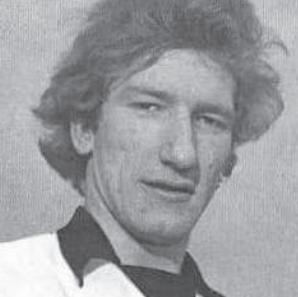 His goals per game average is just under 0.5, which is the benchmark for a top, international-class striker Danny was, at heart, a Muirkirk man. After the local pits shut, and his senior career ended with a bad Achilles tendon injury on his debut with Queen of the South, he worked on local opencasts, while he gave back to the village in management roles with Muirkirk Amateurs and the Juniors.
He was loath to leave his native village, where he was well-liked. He had married childhood sweetheart Christine, who sadly pre-deceased him in 2010. His daughter Sarah also sadly passed away, while son Daniel, who was a serving Royal Marine, now lives and works in London.
Danny was distraught at Christine's early death, but forged a new relationship with Janis and finally left Muirkirk, to live in Falkirk, where he suffered a massive heart attack and passed away. He was a special player, and an even-more-special man, who will be missed and mourned beyond Muirkirk.
Cumnock Chronicle
20 Jan 2020
---
Other Images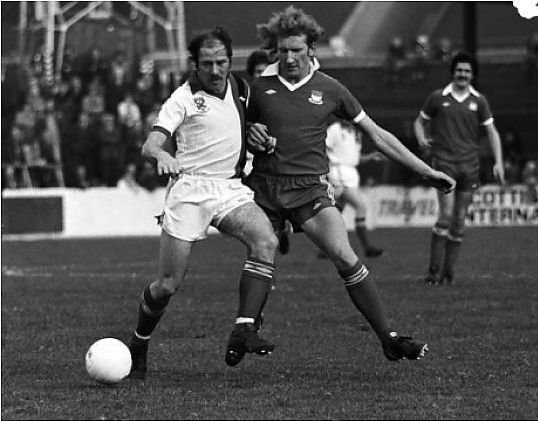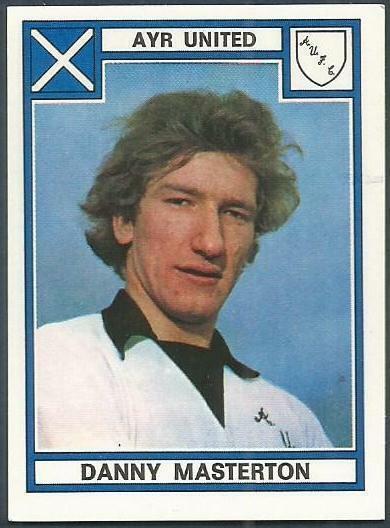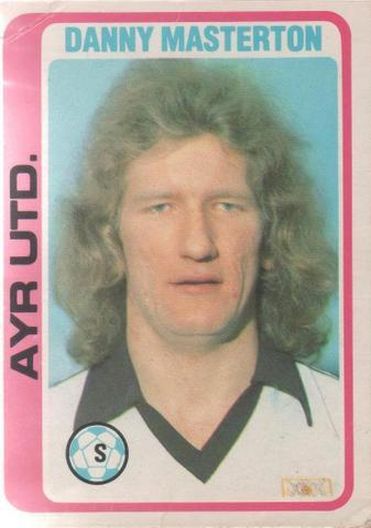 ---
Other Sources